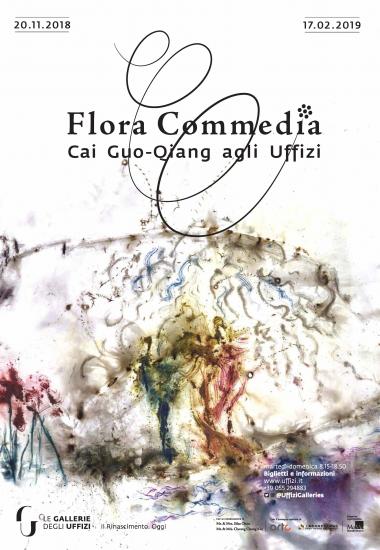 Flora Commedia: Cai Guo-Qiang at the Uffizi
The Uffizi Galleries, Florence
November 19, 2018–February 17, 2019.
Curated by Eike Schmidt and Laura Donati
The Uffizi Galleries are honored to announce contemporary artist Cai Guo-Qiang's latest solo exhibition, Flora Commedia, opening on November 20, 2018. The exhibition is co-curated by Eike Schmidt, director of the Uffizi, together with Laura Donati, curator in the Department of Prints and Drawings at the Uffizi Galleries. The exhibition draws its title from the Divina Commedia by Florentine poet Dante. The artist engages the flora of the Renaissance as his subject matter, capturing the spirit and soul of the period; through painting flowers, Cai Guo-Qiang is painting nature, the cosmos and personal emotions.
Learn more about Flora Commedia at uffizi.it