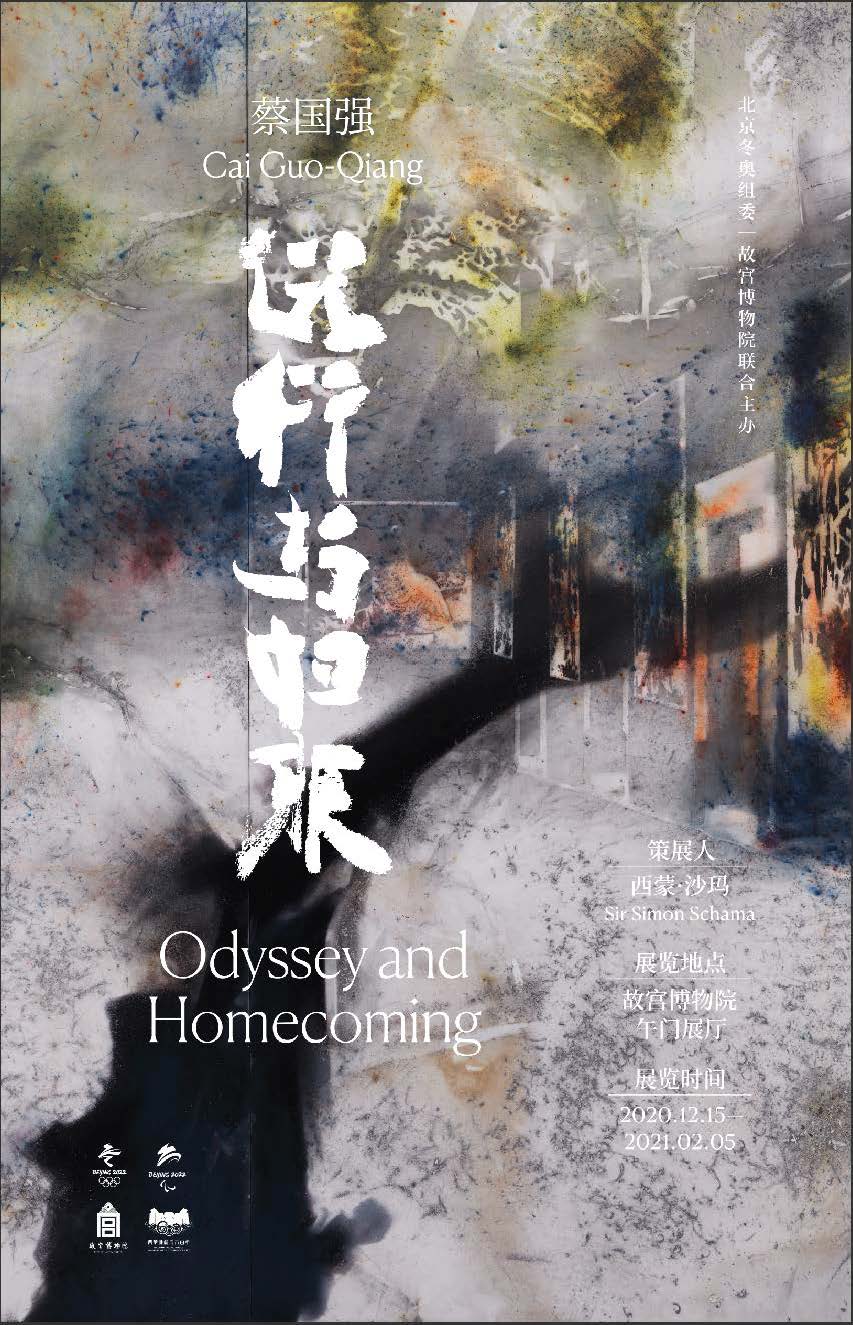 The Palace Museum, Beijing
December 15, 2020
Cai Guo-Qiang's exhibition Odyssey and Homecoming at the Forbidden City's Palace Museum opened to the public on December 15.
Coinciding with the 600-year anniversary of the Forbidden City's founding, the first-ever solo exhibition of a contemporary artist at the Palace Museum assembles approximately 180 of Cai's signature gunpowder paintings and other works, from Cai's ambitious multi-year Individual's Journey Through Western Art History, as well as his dialogues with Eastern aesthetics, his original passion for painting, and his eternal homeland, the cosmos.
The exhibition is curated by Sir Simon Schama and co-organized by the Beijing Winter Olympics Committee and the Palace Museum. Odyssey and Homecoming will be on view through February 28, 2021.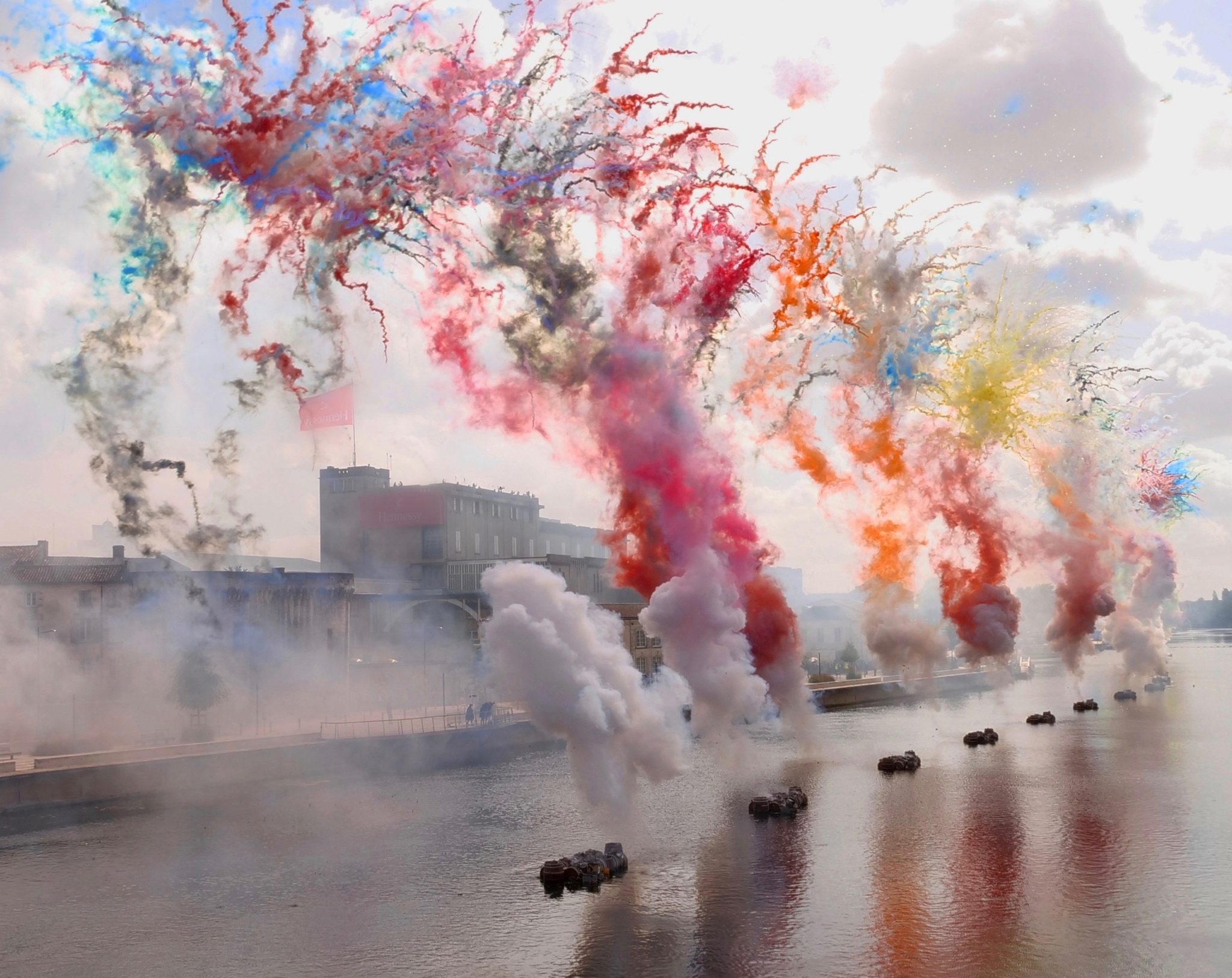 Cognac, France
September 25, 2020
As the coronavirus pandemic gradually stabilizes and the world restores its energy, Cai Guo-Qiang's daytime explosion event, The Birth of Tragedy, was brought to a worldwide audience from Charente in Cognac, France via livestream on September 25th, 2020 at 3 PM CET / 9AM EDT. Twenty thousand shots of fireworks were launched from 150 oak barrels floating on the river, to honor the universal values of resilience, courage, and hope, and to demonstrate mankind's heroic faith in life and power after a strenuous feat.
The Birth of Tragedy was commissioned as part of "A World Odyssey," which marks Hennessy X.O's 150th anniversary. Cai's daytime fireworks use exclusively non-toxic, eco-conscious, CE-certified pyrotechnic products.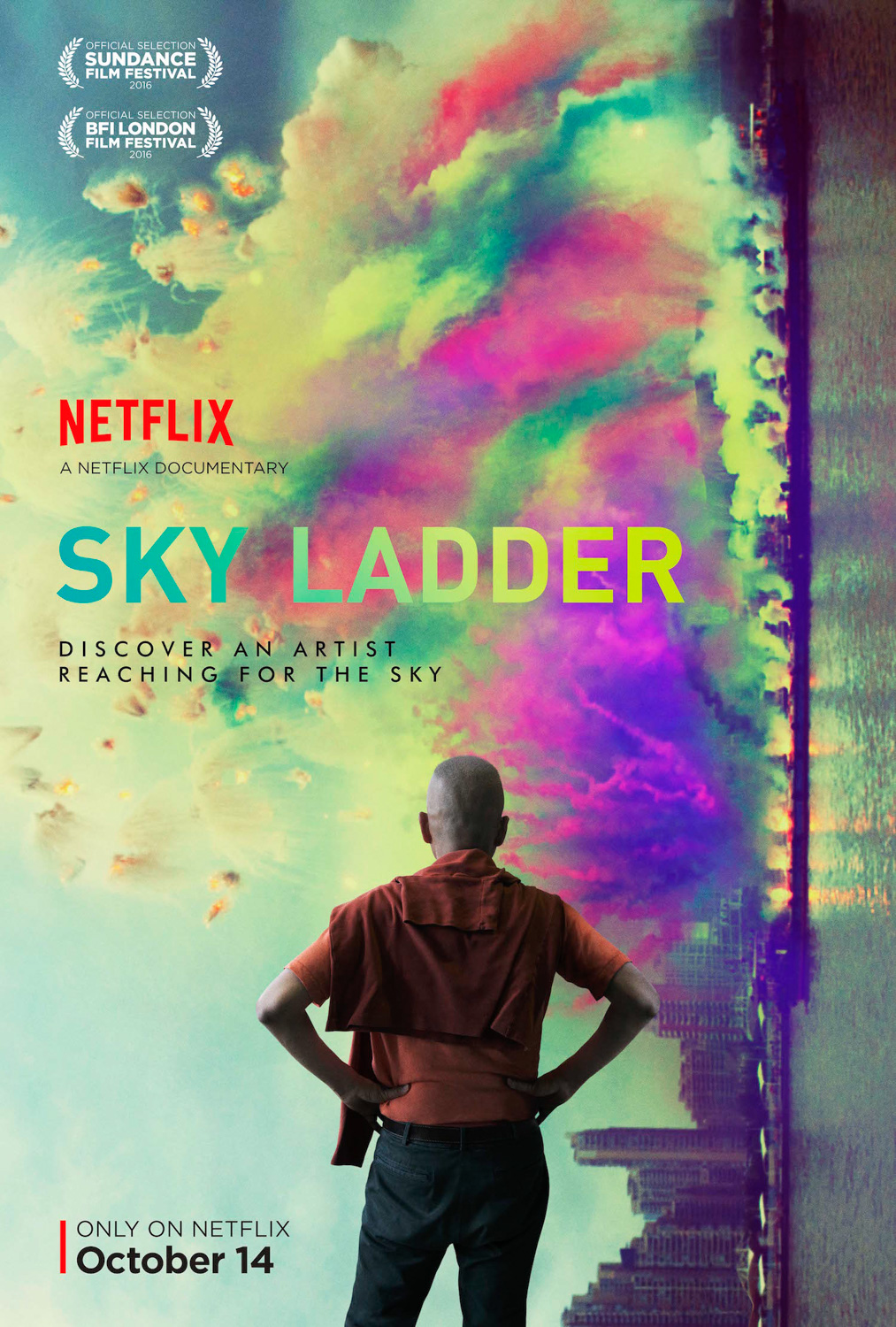 Sky Ladder: The Art of Cai Guo-Qiang
Netflix Launch Date: October 14, 2016
In his latest feature documentary, Oscar-winning filmmaker Kevin Macdonald (One Day In September, The Last King Of Scotland) has unfettered access to world-renowned contemporary artist, Cai Guo-Qiang. Told through the artist's own words and those of family, friends, colleagues, and critics, Sky Ladder traces Cai's meteoric rise from childhood in Mao's China to pre-eminent global artist. We witness as Cai struggles with how to affect social change through art, and navigate the compromises and complexities that arise when you've made it to the top. When you've gone as far as he has, how do you challenge yourself?