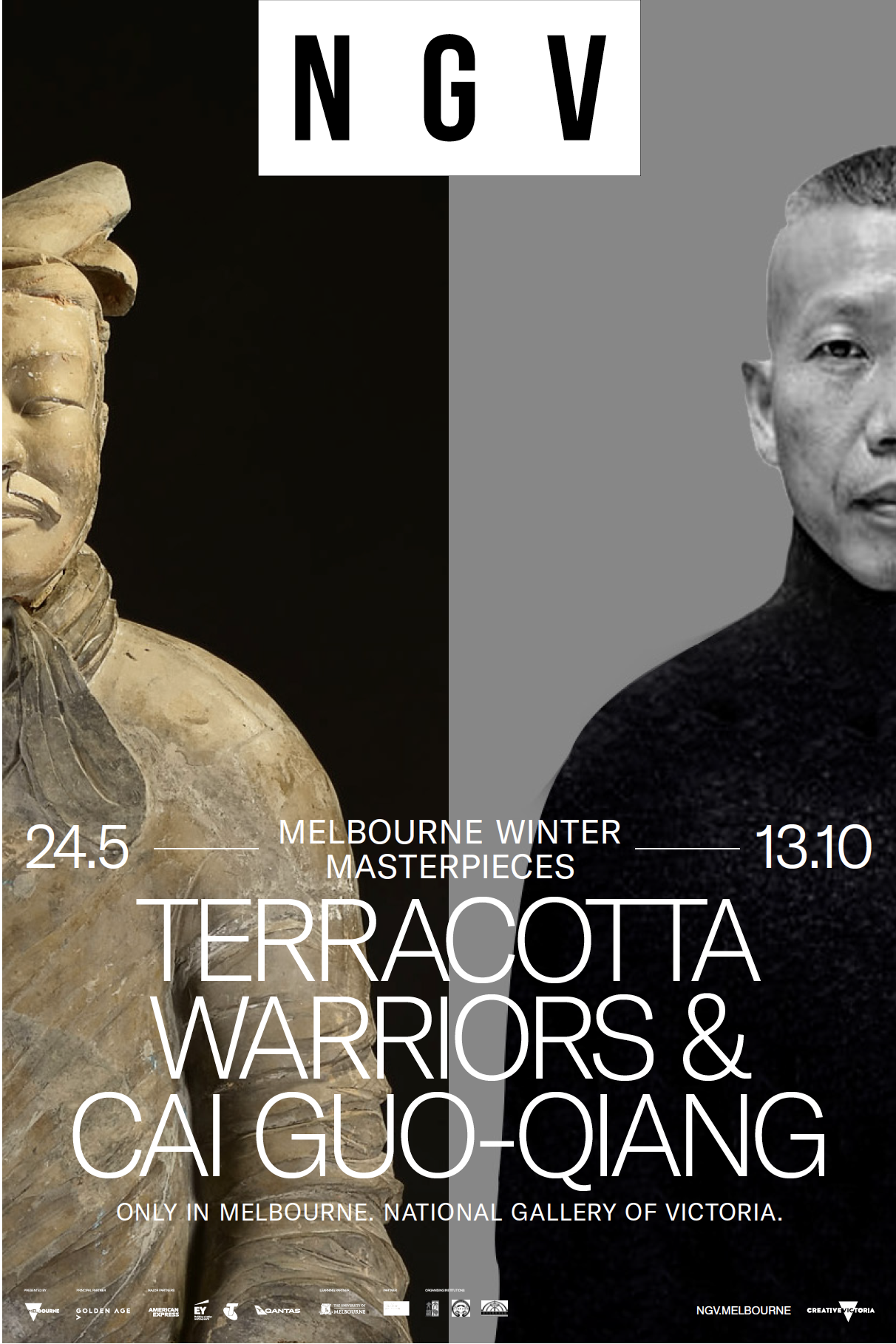 National Gallery of Victoria, Melbourne
May 24–October 13, 2019
Cai Guo-Qiang's multidisciplinary practice is conceptually grounded in contemporary social issues and his lifelong interest in Eastern philosophy as a means to inquire into our relationship with the universe. Exposing traditional Chinese materials, paper, porcelain and silk to gunpowder explosions during a series of live ignitions, Cai Guo-Qiang: The Transient Landscape presents a new body of work inspired by the history, places and culture that served as the backdrop to the reign of China's first emperor Qin Shihuang, and the creation of the terracotta warriors. Drawing on his understanding of ancient Chinese culture and his belief that a dialogue with tradition and history can invigorate contemporary art, Cai has created a breath taking immersive environment for the presentation of both his work, and Terracotta Warriors: Guardians of Immortality.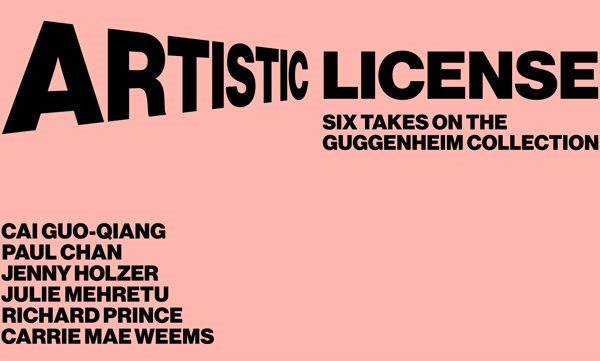 Solomon R. Guggenheim Museum
May 24, 2019–January 12, 2020
The Solomon R. Guggenheim Museum presents its first ever artist-curated exhibition, Artistic License: Six Takes on the Guggenheim Collection. Curated by six contemporary artists, all of whom have shaped the Guggenheim's history with their own pivotal solo shows—Cai Guo-Qiang, Paul Chan, Jenny Holzer, Julie Mehretu, Richard Prince, and Carrie Mae Weems—this full rotunda presentation brings together collection highlights and rarely seen works from the turn of the 20th century through 1980. For this exhibition, Cai was thrilled to discover among the Guggenheim's collection a wide array of little-known works by prominent 20th century abstract painters. He calls his presentation Non-Brand (非品牌), in reference to his idea that these figurative works lack the "brand," or the sought-after, recognizable style associated with a famous artist. Cai also embarked on a new series of gunpowder paintings on glass which cite iconic canvases that form the Guggenheim collection's "brand, " works by Wassily Kandinsky, Mark Rothko, Franz Kline, and Yves Klein.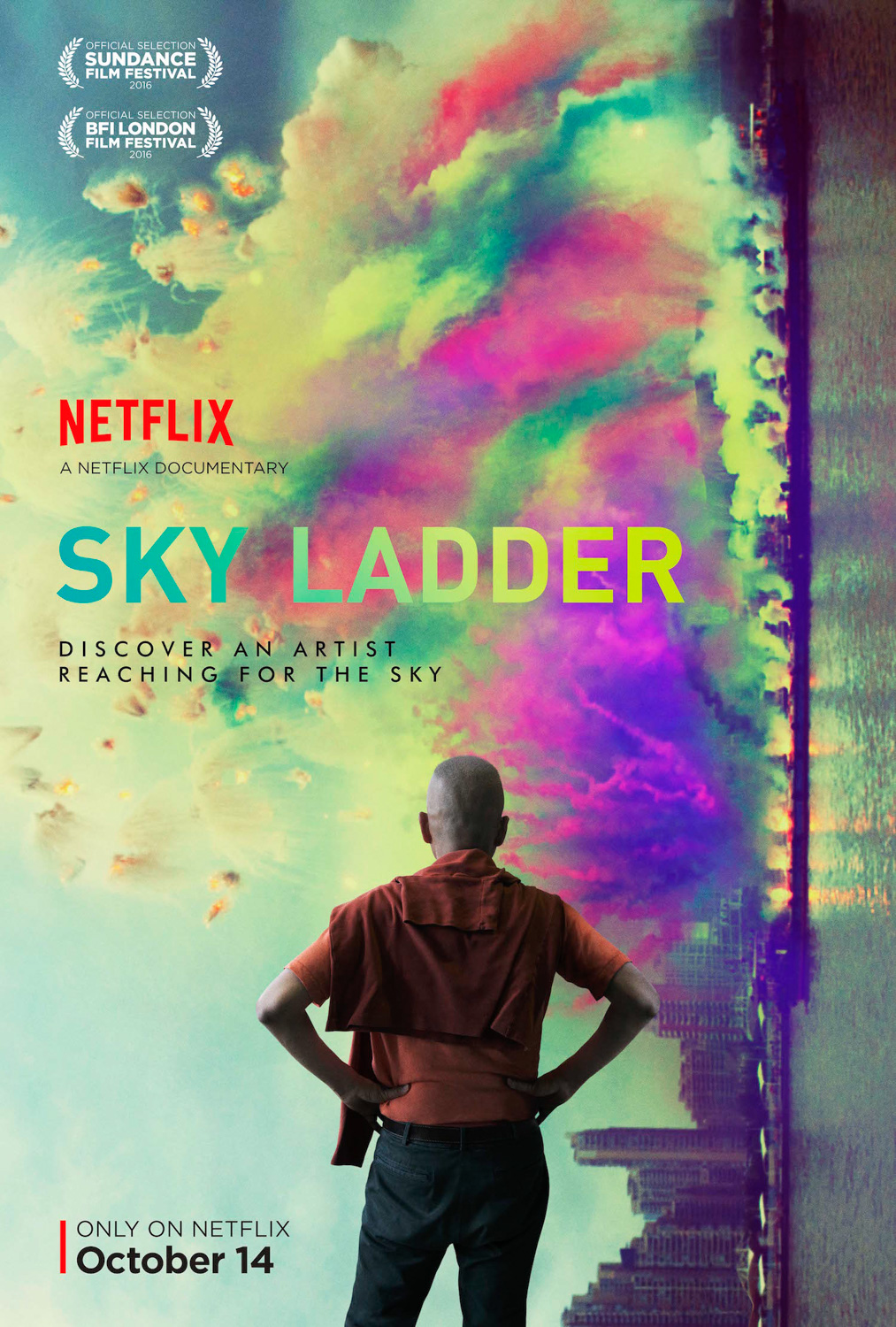 Sky Ladder: The Art of Cai Guo-Qiang
Netflix Launch Date: October 14, 2016
In his latest feature documentary, Oscar-winning filmmaker Kevin Macdonald (One Day In September, The Last King Of Scotland) has unfettered access to world-renowned contemporary artist, Cai Guo-Qiang. Told through the artist's own words and those of family, friends, colleagues, and critics, Sky Ladder traces Cai's meteoric rise from childhood in Mao's China to pre-eminent global artist. We witness as Cai struggles with how to affect social change through art, and navigate the compromises and complexities that arise when you've made it to the top. When you've gone as far as he has, how do you challenge yourself?