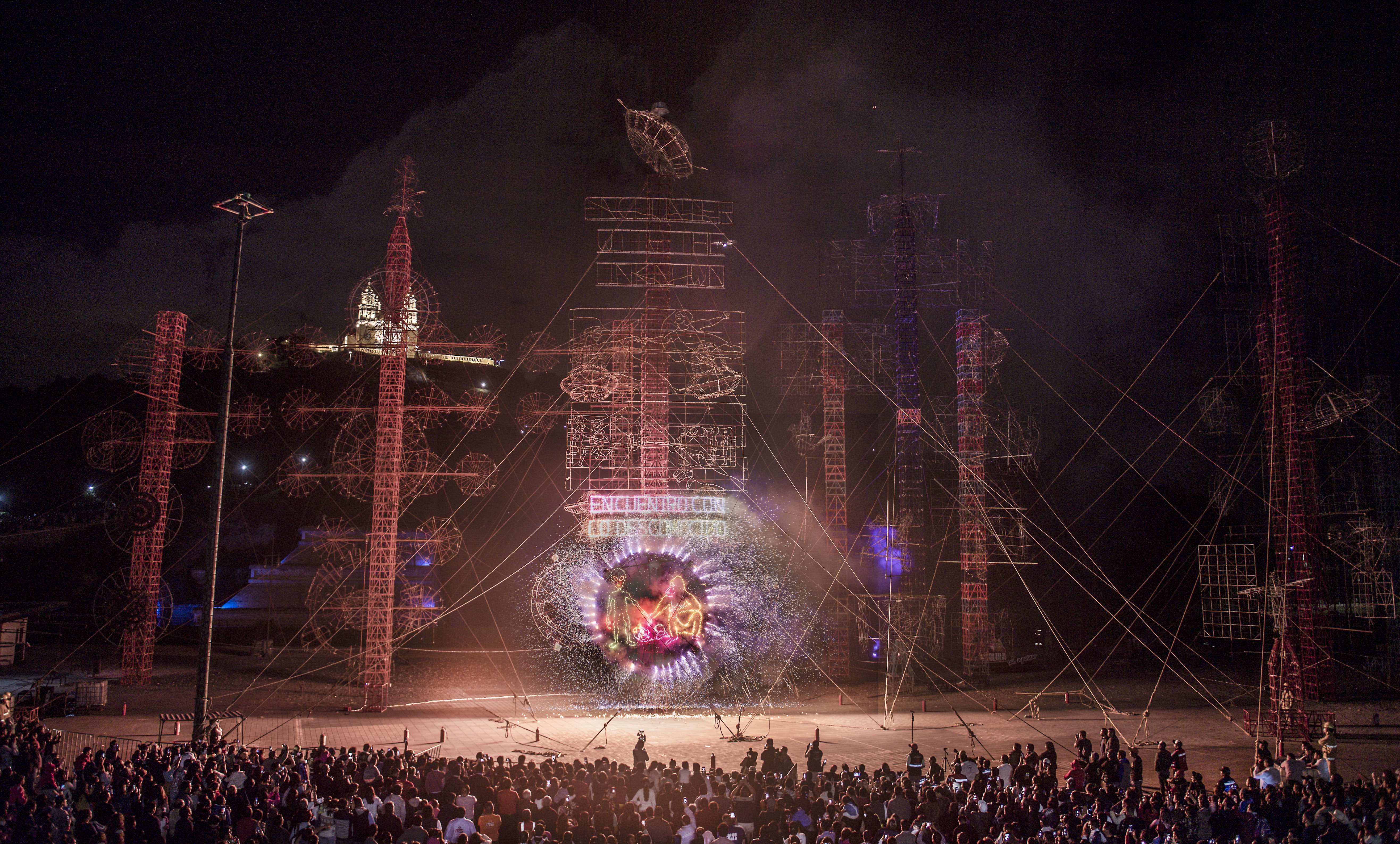 Encounter with the Unknown: Cosmos Project for Mexico
Soria Park, Cholula, Mexico
November 8, 2019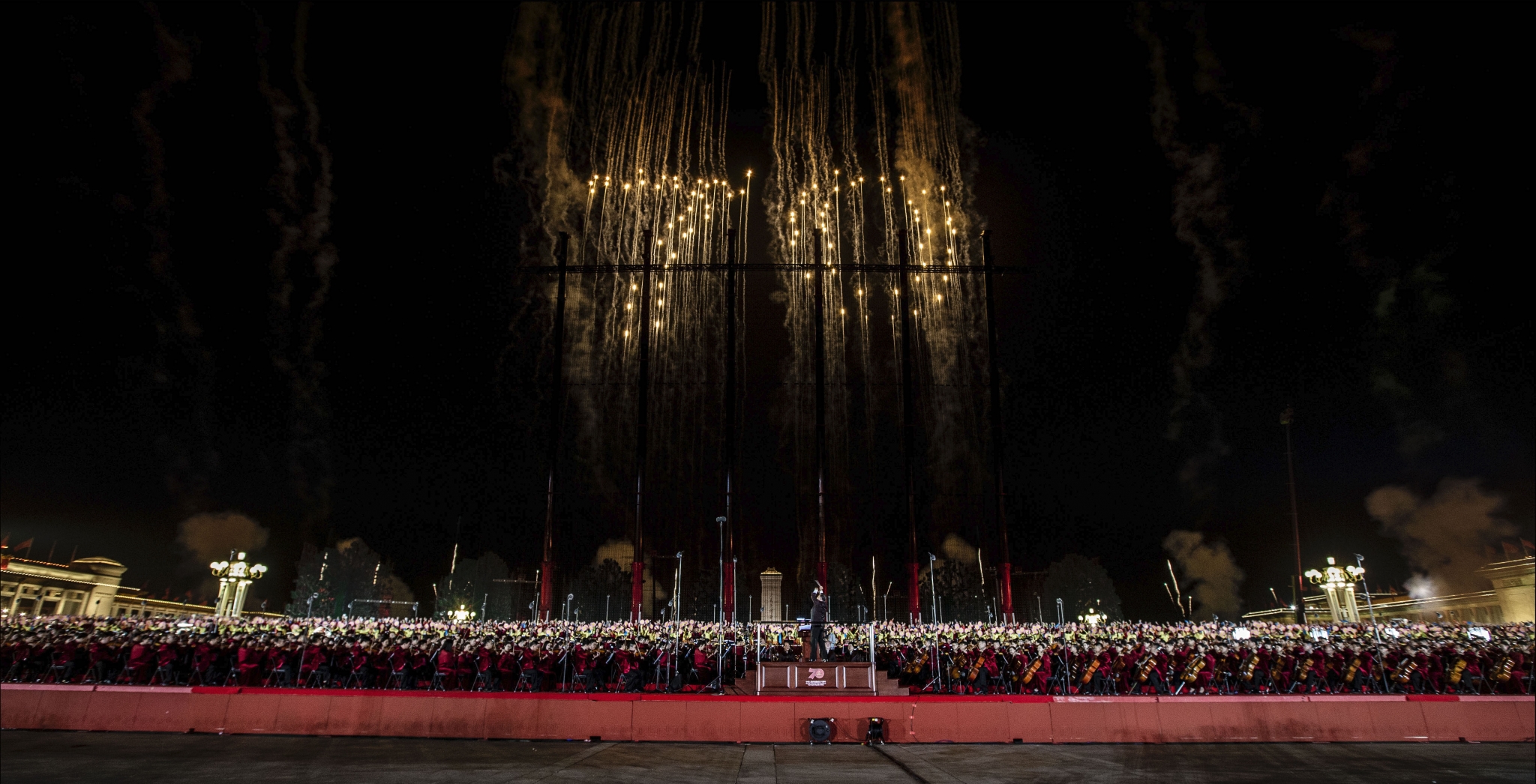 Fireworks Project for China's 70th National Day Celebration

Tiananmen Square, Beijing
October 1, 2019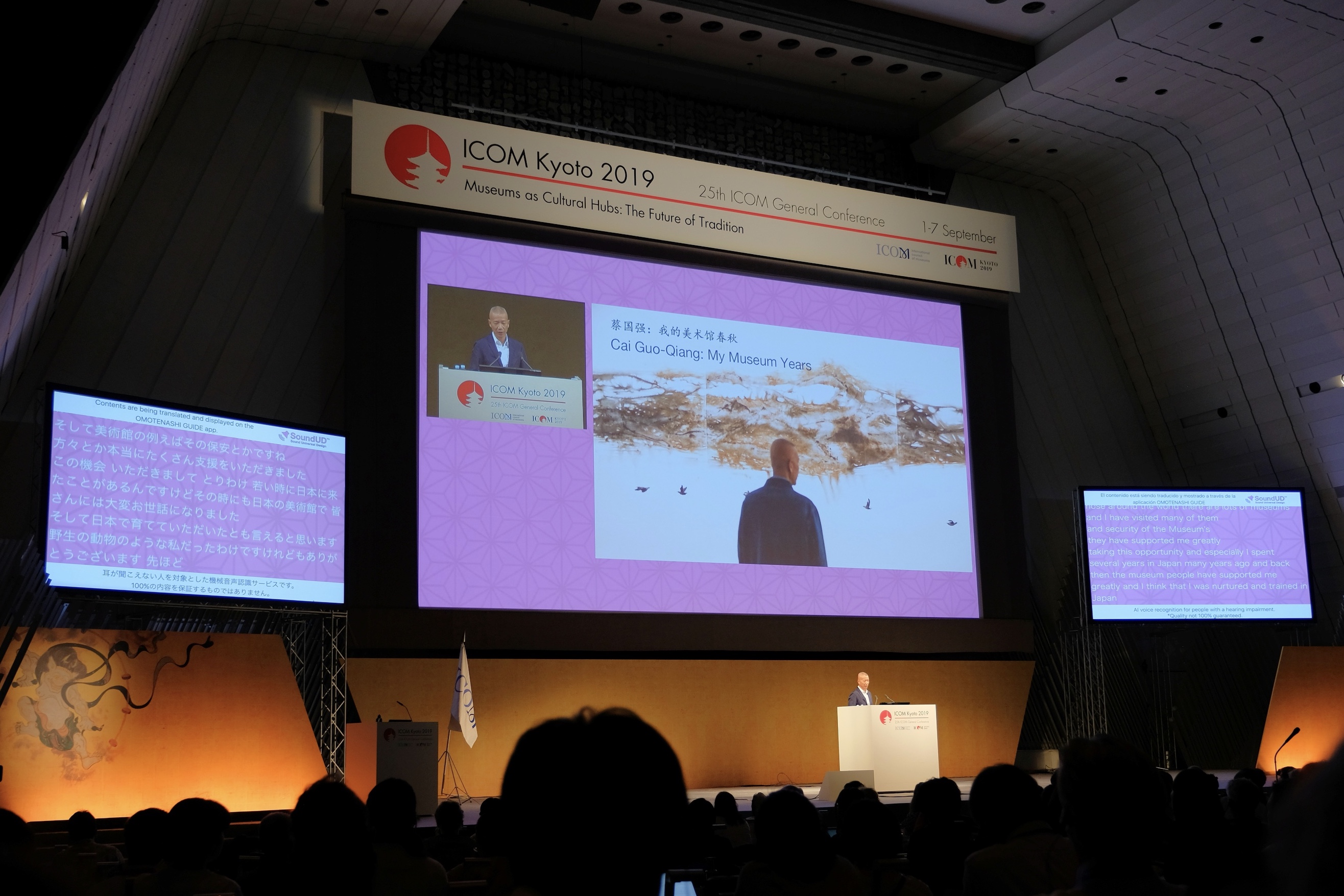 International Council of Museums (ICOM) General Conference

Kyoto, Japan
September 4, 2019
The 25th International Council of Museums (ICOM) General Conference was held at the ICC Kyoto (Kyoto International Conference Center) from September 1st to 7th, 2019. This triennial "Olympics of the museum world" attracted thousands of museum professionals, including directors of major museums from all over the world.
Cai's keynote "My Museum Years" discussed a range of issues relevant to today's museum landscape. How can museum classics stimulate adventures in today's art? How did museum specialists become shamans for artists? How can we create museums adored by local communities, reaching beyond a cultural tourist brand for foreign visitors; nowadays when building museums has been turned into a global fashion, when contemporary art has become increasingly refined and elitist, what is the relationship between the museum and the community?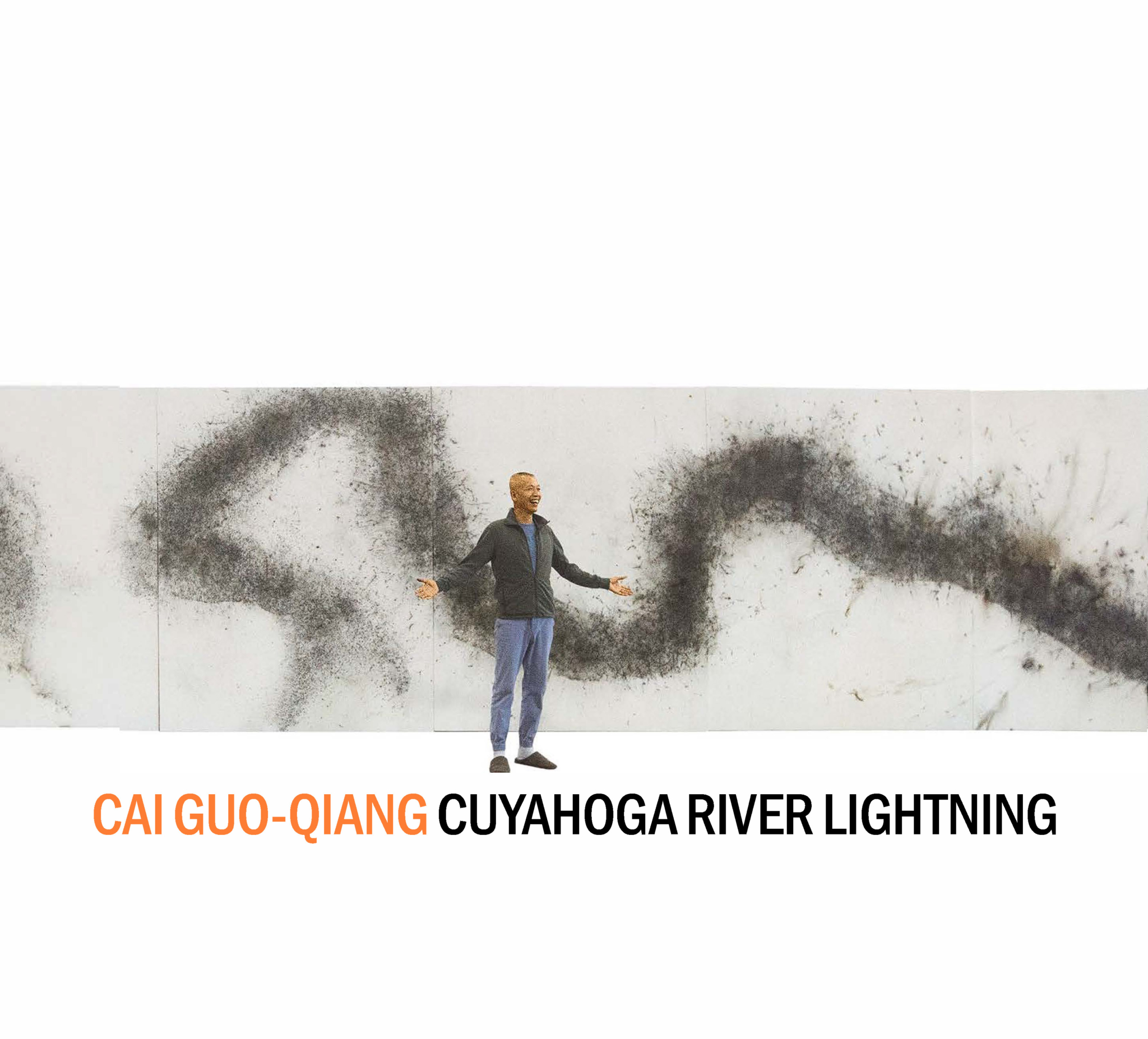 Cai Guo-Qiang: Cuyahoga River Lightning

The Cleveland Museum of Art
May 25–September 22, 2019
Cai Guo-Qiang: Cuyahoga River Lightning features three monumental gunpowder works by Cai Guo-Qiang. While Cuyahoga River Lightning: Drawing for the Cleveland Museum of Art (2018) was created especially for the exhibition, the other two exhibited works in monochrome and polychrome gunpowder illustrate the artist's reflections on the state of our planet, wildlife, and the world's diminishing natural reserves of fresh water.
The Cleveland Museum of Art is pleased to present this exhibition as part of Cuyahoga50, a citywide commemoration of the 50th anniversary of the last Cuyahoga River fire and celebration of the progress made toward clean water for all.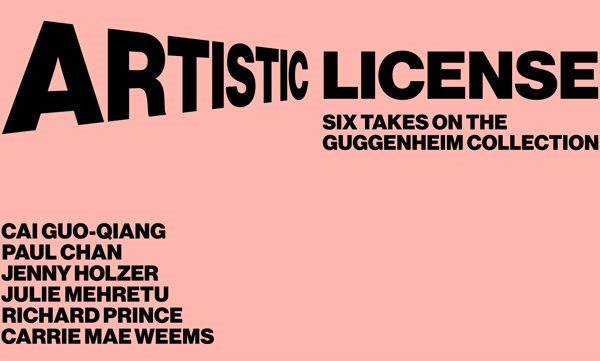 Artistic License: Six Takes on the Guggenheim Collection

Solomon R. Guggenheim Museum
May 24, 2019–January 12, 2020
The Solomon R. Guggenheim Museum presents its first ever artist-curated exhibition, Artistic License: Six Takes on the Guggenheim Collection. Curated by six contemporary artists, all of whom have shaped the Guggenheim's history with their own pivotal solo shows—Cai Guo-Qiang, Paul Chan, Jenny Holzer, Julie Mehretu, Richard Prince, and Carrie Mae Weems—this full rotunda presentation brings together collection highlights and rarely seen works from the turn of the 20th century through 1980. For this exhibition, Cai was thrilled to discover among the Guggenheim's collection a wide array of little-known works by prominent 20th century abstract painters. He calls his presentation Non-Brand (非品牌), in reference to his idea that these figurative works lack the "brand," or the sought-after, recognizable style associated with a famous artist. Cai also embarked on a new series of gunpowder paintings on glass which cite iconic canvases that form the Guggenheim collection's "brand, " works by Wassily Kandinsky, Mark Rothko, Franz Kline, and Yves Klein.